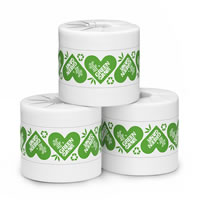 INDIVIDUAL WRAPPED ROLLS
Ideal for businesses looking for a sustainable solution. Each roll is a soft, white 2 ply paper and extra long at 300 sheets. 100% fast biodegradable with no inks or added fragrances.
PRODUCT CODE - 48W
48 rolls each 300 sheets.
Total 14,400 sheets per carton.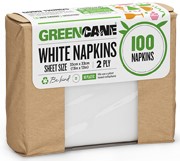 WHITE NAPKINS
A sustainable and quality 2 ply napkin.Size 33cmx33cm (13inx13in).
PRODUCT CODE - NAPKIN 100
20 packs each 100 napkins per carton.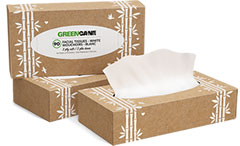 FACIAL TISSUES
White, soft and smooth. Comes in a convenient sized box.
PRODUCT CODE - FACIAL
90 sheets per box
Total 24 boxes per carton.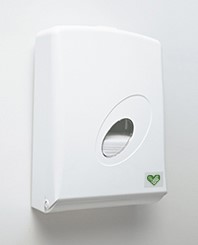 SLIM FOLD PAPER TOWELS
Our Slim Fold paper towels are a white quality paper with a 80% recycled cane component. This paper is available with a 'no-fail' dispenser. Ideal for Corporate offices with a focus on one towel at a time helping to manage usage and paper waste.
PRODUCT CODE - CSM
20 packs each 200, Total - 4000 sheets Sheet size 22cm long, 21cm wide.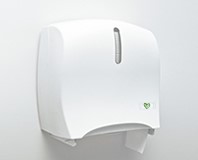 MINI JUMBO TOILET PAPER - 2 PLY
Our Mini Jumbo Toilet paper has a 70% recycled fibre component. This paper is a soft, strong 2 ply, 100% biodegradable designed to minimise blockages. Ideal for moderate to high usage areas.
PRODUCT CODE - AJT
8 rolls each 230m, Total - 1840m.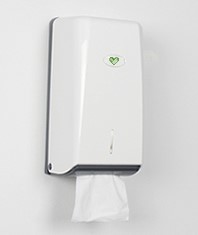 INTERFOLD TISSUE
This high quality, ultra soft 2 ply tissue paper is a multi purpose product with a 70% recycled cane component.
PRODUCT CODE - NIL
Sheet size 10cm x 10cm.
36 packs each 250 sheets.
Total 9000 sheets.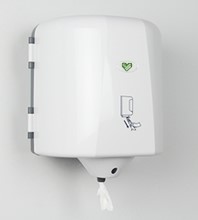 WIPER - CENTREFEED
This value for money wiping system gives good flexibiity to choose sheet size.
PRODUCT CODE - WIPER
4 rolls each 160m, total 640m.
Double strength 2 ply tissue.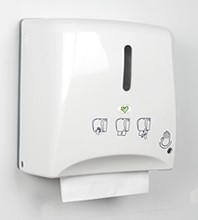 AUTO-CUT PAPER TOWELS
Our Auto-cut paper towels are suited to handle volume usage with a built-in portion control giving a competitive solution. Extra long rolls - 660 sheets.
PRODUCT CODE - AUTO
80% recycled cane component 6 rolls each 165m. Total 3960 sheets.