Frequently Asked Questions
---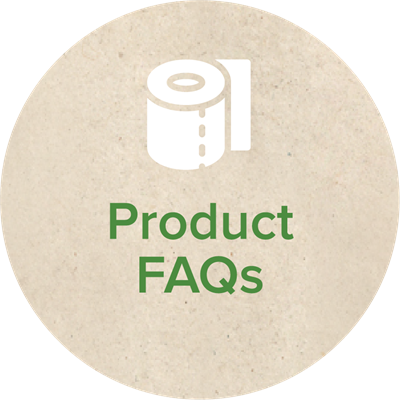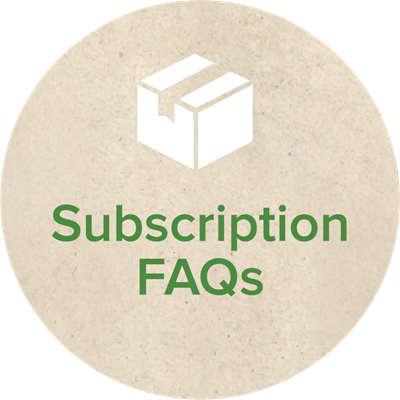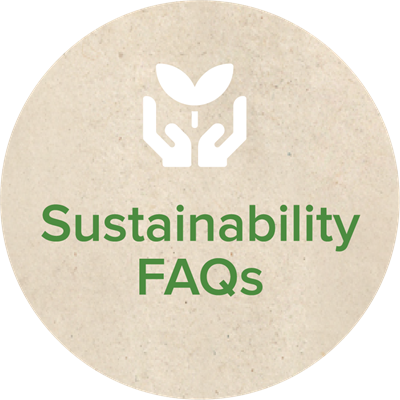 Product FAQs
Greencane toilet paper is made from farmed, fast-growing bamboo. This achieves a tree-free paper, which is a core ideal for Greencane Paper. Every tonne of processed bamboo fibre saves 3 trees.
No! Our quality two-ply toilet paper is soft yet strong. People tell us they really can't tell the difference between it and other two-ply toilet paper, other than only good things.
Yes. With 300 perforated two-ply sheets in each roll, sheet size 11cm x 10cm, our toilet paper is equivalent to 'long roll' packs found at the supermarket, so you have to change the roll less often. For our business customers we make jumbo rolls, each dispensing 230 metres of two-ply toilet paper.
Yes. Because our mix of sugarcane and bamboo is plant-based, which is 100% biodegradable and ideally suited for use in septic tanks.
Our toilet paper facial tissue are made from a 100% bamboo. For our paper/kitchen  towels and serviettes, we have arrived at an 80 percent mix of bamboo and recycled sugarcane, with the remaining 20 percent being timber fibre necessary to ensure strength.
Yes. All our packaging is plastic-free, and in response to requests to reduce waste still further, we now offer a range of "Naked" paper products covering toilet paper, kitchen towels and our mixed combo boxes.
Sorry, we can't offer customised boxes. However, we welcome feedback on whether the current composition is working for you, so please let us know.
Aha! It's not plastic, it's naturally biodegradable cellophane. See more about this in Sustainability FAQs.
No. We have designed our cardboard tissue boxes to dispense tissues perfectly well without an unnecessary flap of plastic (to be honest it wasn't hard!).
Yes, but we've come up with an even better solution – our own designer dispensers made from sustainable bamboo. They're designed to last and so much more stylish than a plastic dispenser. Check them out in our dispenser video on our home page.
With bleaching, all white paper has been treated or bleached at some stage in its production. The key detail with our paper is that we do not use chlorine-based bleaches. Also, we confirm that formaldehyde is definitely not used in the production of our paper. Similarly, no PFAS is added into our paper.
While we can give no guarantees and know everyone is different but we get lots of positive feedback, the most recent is "Greencane is the one for me! All skin inflammation disappeared; skin healed. Comfort reigns!" The reason we think our paper works in this area, is that we have left out a lot of the usual things like inks and perfumes plus being plant based seems to give a more natural paper.
Subscription FAQs
A regular Greencane delivery is a stress-free, plastic-free way to manage all your paper needs. It's one less bulky thing to haul home from the supermarket. To help you never run out again we send an email reminder three weeks before each delivery is due, so you can check your stocks and delay or speed up your order, all part of the service.
You can change or cancel your subscription at any time just by sending us an email – we'll come back to you within three working days to confirm your changes. There are no hidden charges for changes and our amazing customer service team will do all they can to help.
The ideal frequency will vary depending on the number of people in your household or workplace. As a starting point we suggest:
2 people = every 18 weeks
4 people = every 12 weeks
5+ people = every 6 weeks
We deliver direct to your door and this usually takes three to five days from the time you order, but allow a few extra days if over a weekend or a public holiday.
Yes. They are immediately encrypted and held by a certified storage provider.
Our privacy policy can be found here, but in a nutshell, we never give out any information without obtaining your express permission.
Sustainability FAQs
Both sugarcane and bamboo are fast-growing tropical crops that are farm harvested annually. The sugarcane and bamboo we use in Greencane paper are grown in rural parts of Southern China. Because this region provides an ideal growing climate they don't need artificial fertilisers to flourish and because both plants have strong natural pest resilience they don't need chemical pesticides. During harvesting, only the growth part of the plant is removed, so next year's crop grows back naturally from the rhizome root system. This means bamboo and sugarcane has less environmental impact than many forestry operations, where harvesting and replanting can result in erosion and extensive land scarring.
We believe we've covered all the bases. Because our source materials bamboo and sugarcane are extremely biodegradable, we need to manufacture close to where they are grown and the sugarcane by-product is produced. The ideal location is in Southern Asia, where more than 60 percent of the world's sugarcane crop grows. Greencane founders Geoff and Helen Arden have visited the factory we use many times plus it is subjected to annual environmental auditing. As a company, we have strong ideals and take very seriously the trust of our supporters so we're constantly monitoring for any non-complying human or environmental practices.
We're proud to say our packaging is plastic-free, 100 percent biodegradable and compostable. It uses a combination of recyclable cardboard and paper, with the transparent window on the retail packaging for our paper towels and toilet paper made from plant-based, naturally biodegradable cellophane, rather than plastic. Our tissue boxes are designed without a plastic insert. A significant number of Greencane customers home compost, and one of them was kind enough to let us know that our brown bag retail packaging breaks down in 30 days, the sticker label (with its plant-bases glues) breaks down in 60 days, and the cellophane composts within 90 days.
We ship our product with ocean container shipping because it's the most carbon-efficient form of volume transportation. Maritime shipping results in fewer carbon emissions than, say flying or trucking smaller quantities significant distances.
Unfortunately, we live in an imperfect world and sometimes purchasing decisions are a matter of choosing the 'least bad' option. At Greencane, we believe that the value of making our paper from recycled and sustainable materials rather than slow-growing trees outweighs the fact that we have to ship that product from the tropical regions where bamboo and sugarcane grow, to our customers in, Australia, New Zealand and the UK. We do everything we can to make our manufacturing, shipping, packaging and distribution as carbon low-impact as possible.
We are aware of our role and responsibilities in this area and we will continue to explore the best environmental options available. We view it as a sound start that our raw materials, bamboo and sugarcane, are fast-growing and efficient sequesters of carbon dioxide. Our founder Geoff is currently doing a lot of work in this area and researching our best way forward.
Greencane is wholly owned by founders Geoff and Helen Arden based in New Zealand. They started in 2009, in a very small way by selling at eco-markets with the sole objective of saving trees and offering supporters a sustainable choice. Though the requests of the many supporters Greencane paper has grown to now be additionally available in the United Kingdom. Each country operates on a legal stand-alone basis, with the aim of always being a good corporate citizen, supporting local businesses, giving back to the local community and never avoiding tax obligations.