Our Story
We created Greencane Paper to help save trees
---
In 2009, when Geoff and Helen Arden launched Greencane Paper, it was never as much about starting a business as it was about asking why so much valuable timber was going into low-value products like toilet tissue and paper towels.
"It is wrong that we grow trees for 15 to 25 years to end up as toilet tissue when there is a fast-growing sustainable alternative," says Geoff. "As Founder's we are immensely proud that Greencane now sells in a number of countries and is stocked in over a hundred plus stores, with thousands of supporters each week making a positive impact for our planet with each purchase.''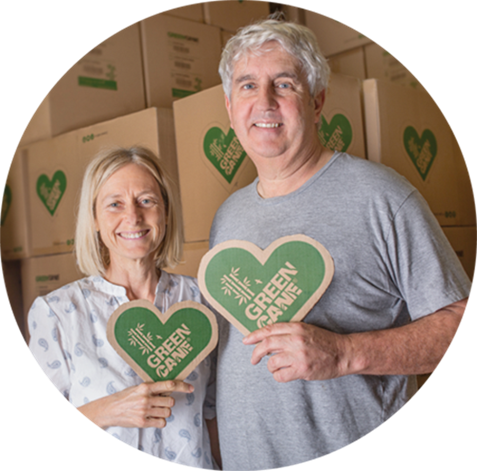 Plastic Free & Being Innovative
Greencane's commitment from day one has been to be plastic free and fully compositable. This commitment has resulted in an innovative approach, first with retail packaging utilizing plant-based clear cellophane instead of the traditional plastic solution. Next was the push to move away from sellotape to using a bamboo based tape. More recently has been the development of the Naked range of products which have no individual packaging. And the latest development being bamboo dispensers suited for businesses, again instead of the traditional plastic solution.
By choosing Greencane Paper you send a powerful message that you value our environment, for us to be a part of this is amazing.
– Geoff & Helen