We save trees. So far 6,200 of them.
By choosing Greencane Paper each time you shop you help save a tree by making use of a waste product.

AVAILABLE WORLDWIDE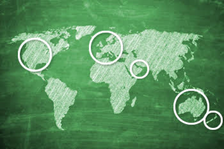 Bamboo & Sugarcane are 100% Biodegradable
And has an extremely low environmental impact compared with the harvesting destruction of soft wood forests which results in high impact to birds and animals, and causes extensive land scarring.
---
Saying NO to plastic.
Our packaging commitment is to be Plastic Free and 100% biodegradable. For our packaging we use a combination of cardboard and paper, and a clear cellophane which is a plant based material able to be composted.